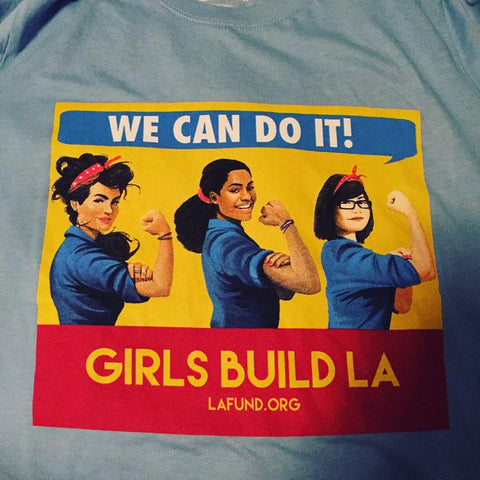 *Funded* VPL Liked This Initiative: Girls Build LA Through Media Production
Ms. Mar teaches at J H Hull Middle School in Torrance CA, which is a Title I school with a diverse cultural, socio economic, and extracurricular background. Her project is to get an iPad mini as a tool for the school's "Girls Build LA" team to learn technology skills and help maintain visual evidence and media projects for their campaign. The focus of the project is to measurably increase classmate interest in college and STEM education. The students will host meetings, plan events, design college/STEM workshops, and co-host a STEM Family night at their school. 
We helped kick start her campaign, and we received an update from her that the project is now fully funded. We cannot wait to get more update via social media. 
"Dear VPL vplstore.com,
Our Hawk Girls Build LA and school site thank you for your consideration and thoughts. We have a social media site through weebly and Twitter (@HawksBuildLA) and we have been recording our progress in increasing college and STEM interest where we have reached out to 65% of our peers. We hope to reach 100% by May 2017 and your gift will give us a tool to help keep track of our events in a timely manner. Thank you!

With gratitude,
Ms. Mar"