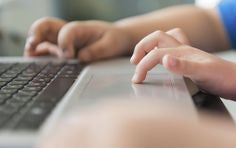 *FUNDED* VPL Liked This Initiative: "Improving Learning in a Fast Technology Advancing World"
Ms. Peralta is a first grade teacher in Chicago, IL with many students from low income families who are from South America, Africa, and Europe. She says, "Many of my students do not have access to a computer at home, and knowing how to use that type of technology is very important in this time and age.
" In order for her to get a chrome book through which students have access to online assessments and prepare for them, we have given a seed fund to kick start her 
campaign
.
Ms. Peralta sent us a note: 
"Thank you so much for your kind words and your donation. I do encourage them to keep trying, and I'm sure they will be ecstatic when we reach our goal!"
We also heard from Ms. Peralta;