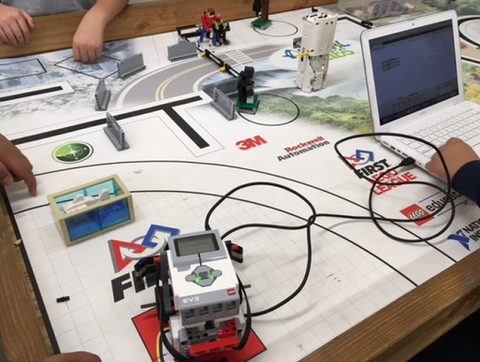 *Funded* VPL Liked This Initiative: "Gifted Girls Programming Radical Robots"
Mr. Hopkins is a middle school teacher at a tiltle-1 school in California.  He said, "I
teach at a title-I school in a large city in California and want to show the students that computer science has nothing to do with income or gender. You want to learn to code a robot? Think like a computer scientist. It starts with attitude, and our students have an abundance of good-attitudes.
The female students I teach are low-income but high-energy middle school students with a desire to start a journey in programming and robotics.
Females have always been underserved in the robotics world. Our magnet schools promote project based learning, creativity and problem solving. Building these 21st century skills is an essential vision we have for our middle school students, especially the girls. Sometimes our school budgets don't equal our vision. These young minds could excel with the proper tools." In order for her to start her library, we have given a seed fund to kick start his campaign.
Mr. Hopkins sent us a note informing us that the project got fully funded now...along with some pictures. We are excited for the girls to have an amazing teacher like Mr. Hopkins and the opportunity given to them.