Condiment Set with Tray
Regular price

$79.00
Sale price
Pickup currently unavailable
Share
SIze
Mask Sizing
Measure your face height from the bridge of the nose to the bottom of the chin. Measurements are in inches. 
Adult Large: Large Masks
Adult : Regular Masks
Youth: Small Masks

VPL bras
VPL+ Maternity Bras, Tanks and Dresses
International Conversion
Clothes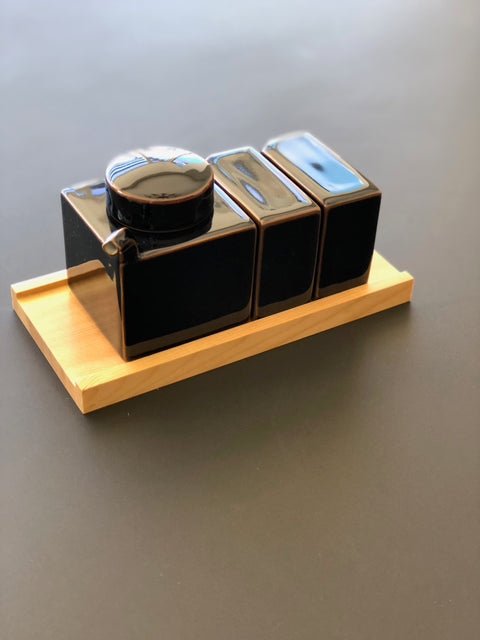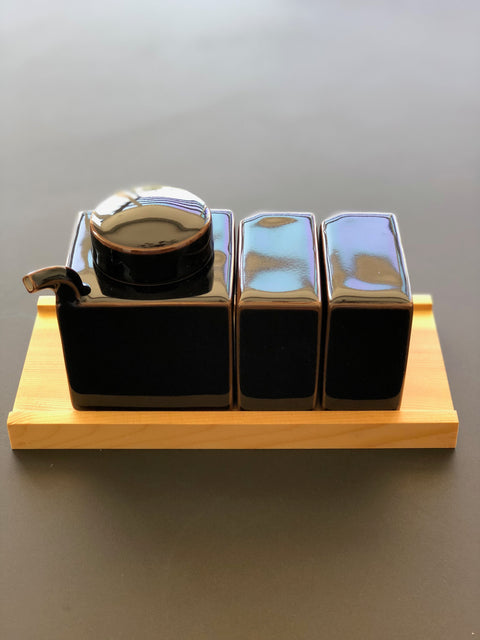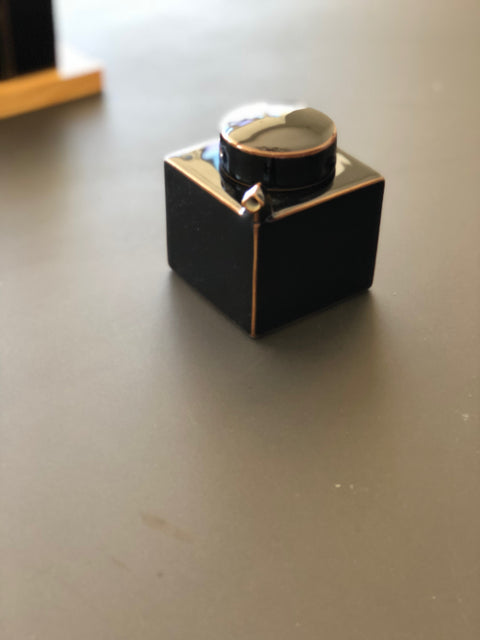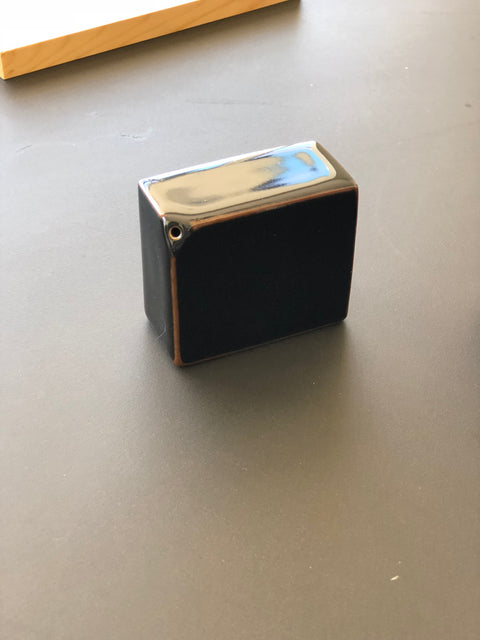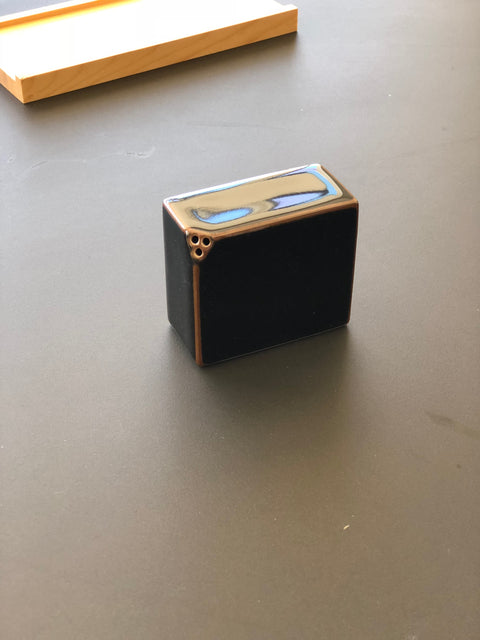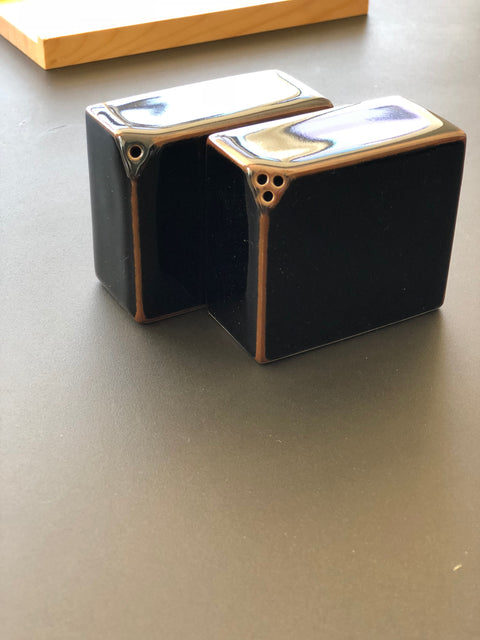 A simple and practical 3-piece set.
A soysauce, salt and pepper set from 1977. The set has a simple design and it is easy to handle. The set gathers together the condiments that are often scattered around the table. The soy-sauce can has a "trunk of an elephant" spout so it does not cause drips. Salt and pepper shakers' holes are not on the top in order to avoid dust getting in.  Instead of soy-sauce, the can could also be used for oil.  It is hard to believe that these objects were created 30 years ago. Their design looks very fresh and they go nicely together with western tableware. 
Good Design prize in 1977
Long Life prize in 1993
Soy sauce dispenser: w 2.75" x d 2.75" x h 6.5"
Salt & pepper shakers: w 2.75" x d 1.25" x h 2.25"
Tray: w 7.5" x d 3.5" x h 0.5"
Made in Japan.  Porcelain and wood.  Dishwasher safe.
Masahiro Mori (1927-2005) began redefining modern tableware in the 1950s. In addition to international awards, Mori received Japan's coveted "Good Design" award a record 111 times. Tokyo's National Museum of Modern Art honored his career with the 2002 exhibition, "Masahiro Mori: A Reformer of Ceramic Design". 
Additional product images