Large Mask: Japanese Cotton Yukata Ear Loop Masks (Yanagi-cha)
Regular price

$10.00
Sale price

$12.00
Pickup currently unavailable
Share
SIze
Mask Sizing
Measure your face height from the bridge of the nose to the bottom of the chin. Measurements are in inches. 
Adult Large: Large Masks
Adult : Regular Masks
Youth: Small Masks

VPL bras
VPL+ Maternity Bras, Tanks and Dresses
International Conversion
Clothes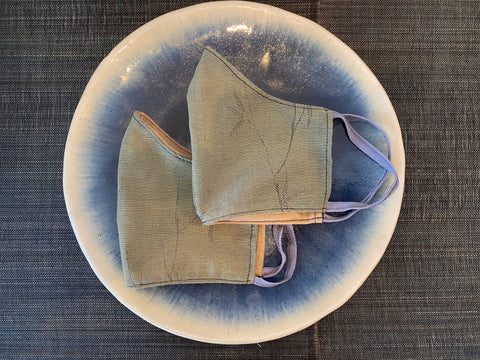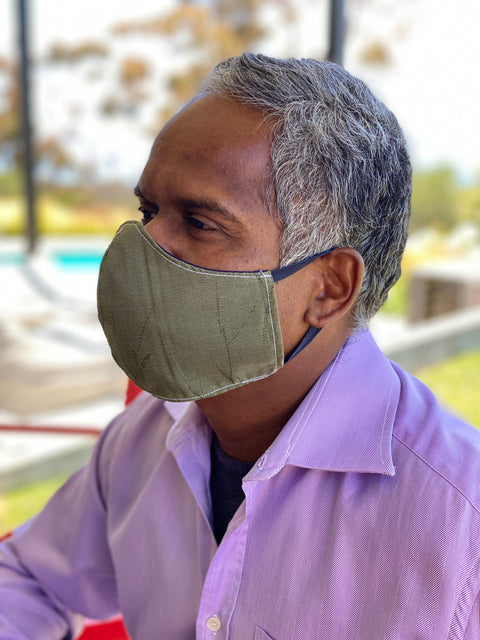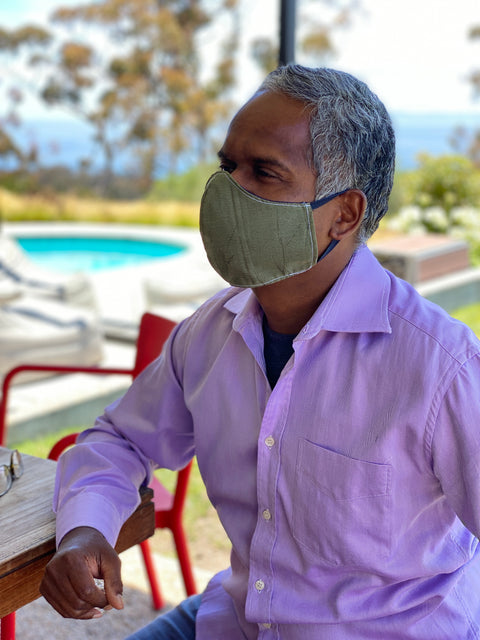 Protect yourself and the community with Fashion Girls for Humanity* masks. Or give to your friends and the community in need. A portion of sales goes to Fashion Girls fund which is currently producing PPE gowns in NYC to donate to those in need. 
Style: Ear loop masks with cord lock to adjust length
An interior pocket to insert your own filters to create an appropriate barrier necessary for Covid-19.  Please note any cloth masks alone do not give enough protection. We recommend the use of a medical-grade surgical mask or a filter made from vacuum cleaner bag material as a filter.  Or you can purchase generic filters from here. 
Reversible. Lined with various colors. 
Made in sunny California by a women-owned ethical "essential" business factory. 
Washable and reusable. Machine wash cold / Do not tumble dry. 
Made from 100% yukata fabric. Due to vegetable-dye and indigo-dye used in yukata fabric, please wash separately from white. 
Mask Accessories:
Detachable, adjustable elastic headband to hold two earloops for convenience and ease.
About Yukata
Yukata (indigo-dyed summer kimono) developed as a type of Kimono to be primarily worn after bathing. It is not formal wear but requires elegance and a sense of humor. This is because Edo people have an Iki (smart) character. Yukata became room wear/nightwear in the 19th century and has been used for summer festivals, including En-nichi (festival days), other festive occasions, and fireworks displays. Its thin cotton fabric breathes well, and is less likely to stick to sweaty skin. Yukata gives off a cool-looking impression as a common feature of Japanese summertime. Although the current mainstream is Yukata of print dyeing type, a craftsman uses dye containers of a sprinkling can type, called Yakan (kettles), to pour dyes onto the fabricin the original traditional dyeing process. This is a Japan- specific dyeing method called Chusen. When multiple Yakan filled with different colored dyes are used for simultaneous pouring, beautiful shadings can be created, but this technique calls for a high degree of skill. Its controlled colors, based on indigo and deep blue, represent "Iki Eand produce manual-dyed specific textures that emulate the fading brought about by many years of use. 
Additional product images