Nose Wire Boro Mask (Ume)
Regular price

$14.00
Sale price

$29.00
Pickup currently unavailable
Share
SIze
Mask Sizing
Measure your face height from the bridge of the nose to the bottom of the chin. Measurements are in inches. 
Adult Large: Large Masks
Adult : Regular Masks
Youth: Small Masks

VPL bras
VPL+ Maternity Bras, Tanks and Dresses
International Conversion
Clothes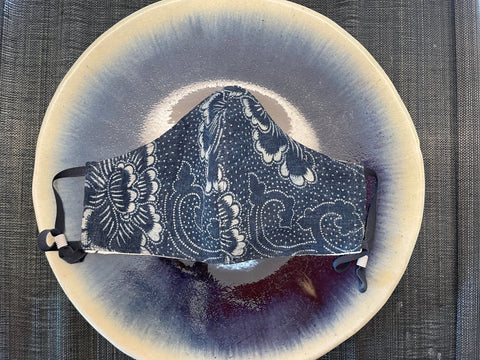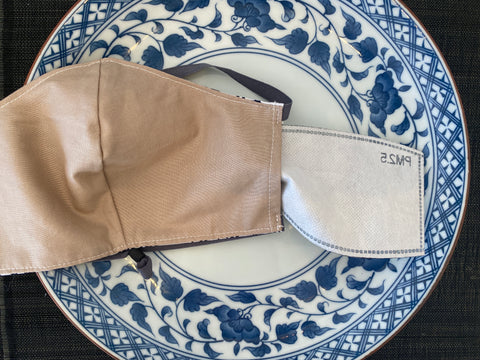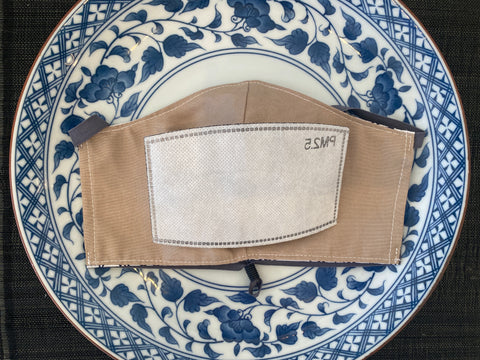 A limited number in stock. Nose wire included. Mask made from Japanese vintage kasuri indigo-dye fabric. 
An interior pocket to insert your own filters to create an appropriate barrier necessary for Covid-19.  Please note any cloth masks alone do not give enough protection. See our Filter.  Alternatively we recommend the use of a medical grade surgical mask or a filter made from vacuum cleaner bag material as a filter.  
Style: Ear loop masks with cord lock to adjust length
Reversible. Lined with various colors. 
Made in sunny California by a women-owned ethical "essential" business factory. 
Washable and reusable. Machine wash cold / Do not tumble dry. 
Made from 100% hemp vintage Boro fabric from Japan. 
Mask Accessories:
Detachable, adjustable elastic headband to hold two earloops for convenience and ease.
Boro (Japanese: ぼろ) are a class of Japanese textiles that have been mended or patched together. The term is derived from Japanese boroboro, meaning something tattered or repaired. As hemp was more widely available in Japan than cotton, they were often woven together for warmth.
Kasuri (絣) is a Japanese word for fabric that has been woven with fibers dyed specifically to create patterns and images in the fabric. It is an ikat (resist-dyeing) technique. The patterns are characterized by a blurred or brushed appearance.

Additional product images