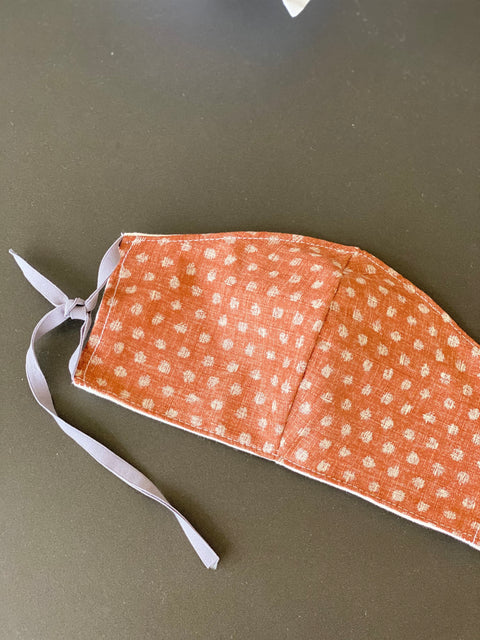 Mask Straps Too Long? Fit Funny on Your Face?
Mask straps too long? Now we are attaching silicone toggle cord locks on many of our new masks. If you received earlier models, here are some solutions. 
Our first option is to buy a detachable, adjustable single strap head elastics to hold both ear loops for convenience and easing any discomfort of wearing masks for many hours. One of the benefits to wear this is that you can leave your mask around your neck when you are not in use. 
You can also buy and attach silicone toggles that work well with our elastics for both ear loops and around head elastics. You can also buy various mask cord locks from Amazon. If you like a really easy tool, you can buy from sewing loop turner from Amazon. 
Also to adjust length, the first solution is  to simply make a knot like this. 
Converting your head around elastic masks to ear loop masks is also easy. 
We also now offer an extender which works like a headband, but it eases the pain of wearing any ear loop masks for many hours. 
Both our detachable elastics and extender work well for adjusting the length as well as making your masks fit better. See how the gap (when you have a small face or your ear positioned higher) is closed by having the head strap or extender.